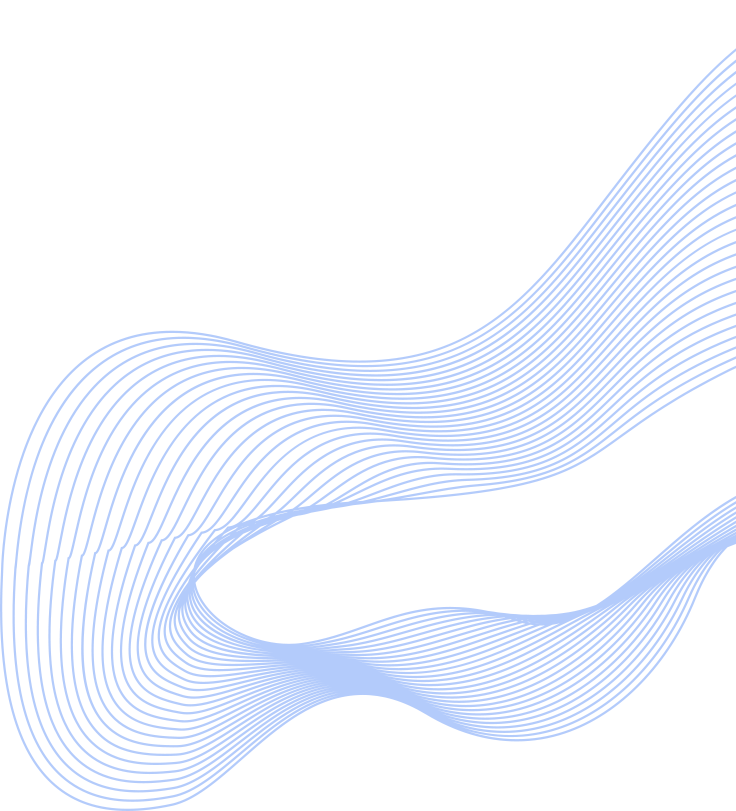 Success stories
Magtech has been serving for more than 2000 journals, covering all disciplines and various scales.
Here lists some of them about how Magtech helps to promote journal impact and increasing service for auhtors and readers.
Backgroud & Challenges
IMR Press is a leading publisher of open access peer-reviewed biomedical and life sciences journals, aiming to facilitate the dissemination of high-quality research in the area of biomedical science. With a long tradition and wide readership, IMR Press is dedicated to making positive contributions to academics, libraries as well as to readers and authors. All the editors in IMR Press strive to provide the best service for researchers, allowing them to have a easy and smooth publication experience and helping maximize the impact and visibility of their research.
IMR has constructed two versions of website. With the development of business, the old website becomes more and more unsuitable for journals brand, IMR needs a more international, more easy-used and more integrated online infrastructure.

Solution & Results
1. IMR re-designs the website style, referring to the international product features in many aspects during the design process, giving user a more comfortable visual experience.
2. A dedicated For Authors? menu takes authors through the journey of author guidelines, submission process and instructions, with a direct link to the submission page.
3. The new site has many new features to enhance the readers' experience as well as highlighting the important work of authors. Opportunities for further dissemination now exist using social media tools and real-time analytics such as:

User can propose special issue topic for any journal, this feature will promote the users' participation in journals.
"Downloads" PDF on a list of articles page provides real-time analytics of the number of downloads for each article.
Integrate PlumX to show the PlumX indicators of the article more clearly.
Full text quick navigation.
Article level abstract page.
Recommend Articles by Author - provides a list of articles by clicking on the author's name.
Details on how to cite an article in various formats.
New article view XML format for articles published 2019 and later provide.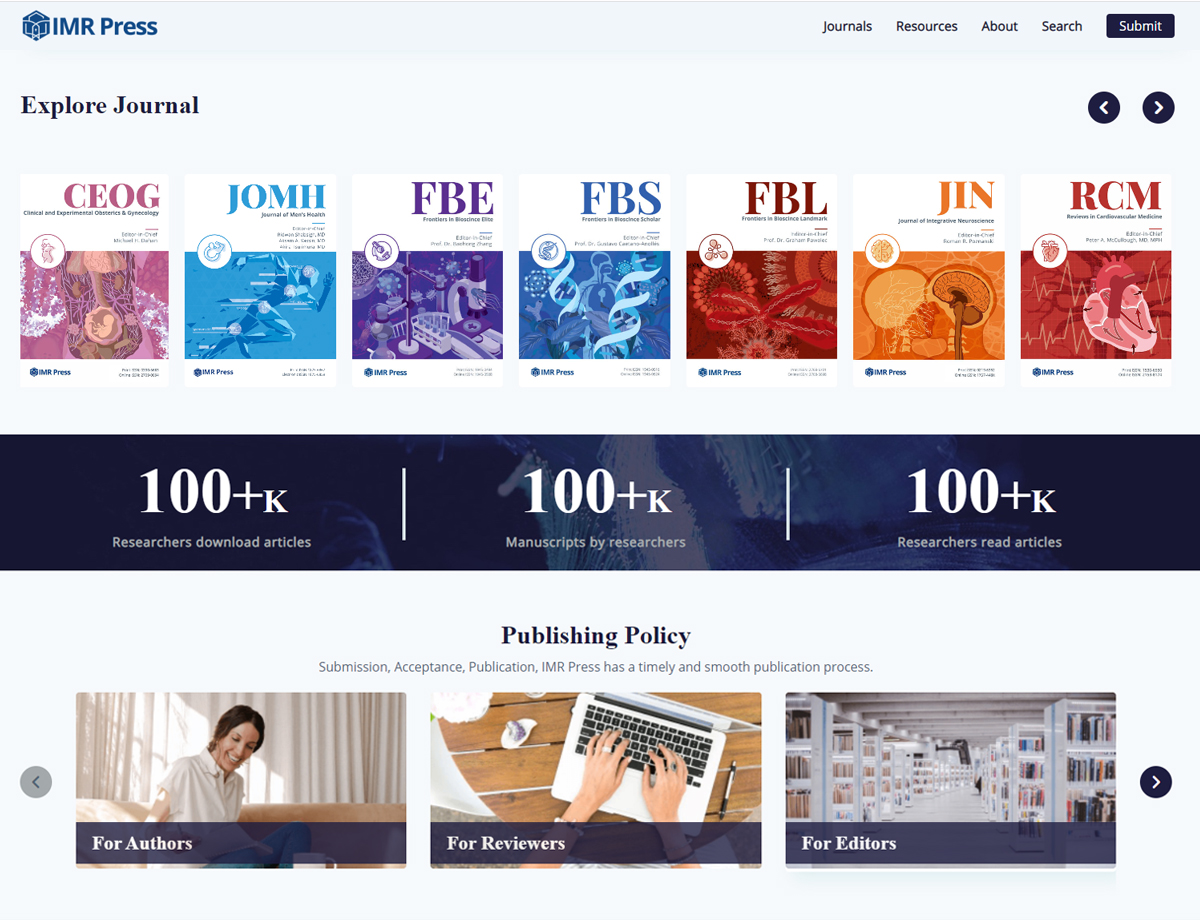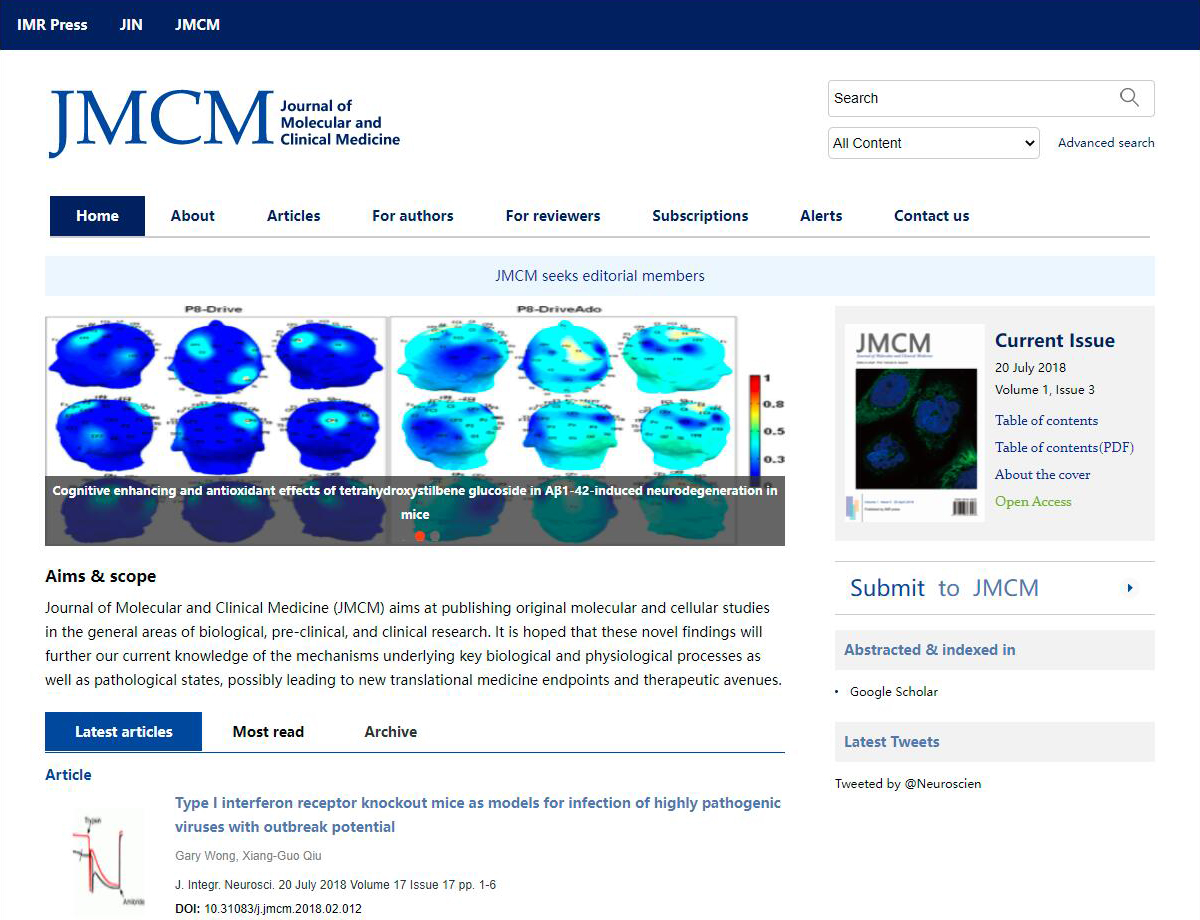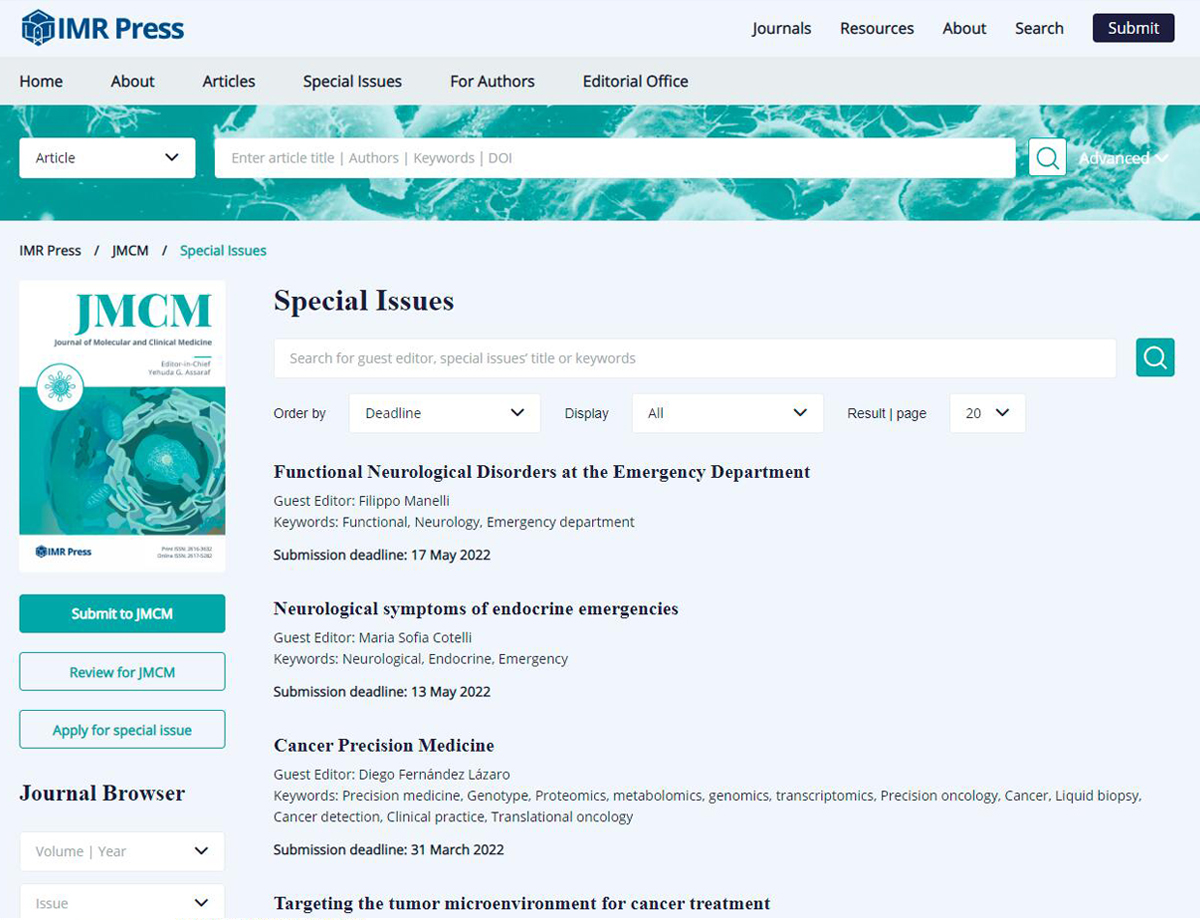 Our Location

Building 3, Zone D, Zhongguancun Dongsheng Science Park, No. 66, Xixiaokou Road, Haidian District, Beijing

E-mail

linjl@magtech.com.cn